Benjamin Seeman, DO
"It was between college and medical school, when Benjamin was involved in a car accident himself, that he was inspired to pursue a doctoral degree in Osteopathic Medicine."
Some might say Ben Seeman was destined to become a doctor. Early in life he witnesses a terrible motorcycle accident in which his father, also a physician, and his mother ran to the rescue and calmly attended the teenage patient, who quickly healed from his wounds.
But it was between college and medical school, when Ben was involved in a car accident himself, that he was inspired to pursue a doctoral degree in Osteopathic Medicine.
Thankfully, he walked away from the wreck, but he continued to experience unrelenting lower back and shoulder pain. His father recommended an osteopathic physical therapist that performed manual therapy and gave Ben a stretching and exercise program to follow at home.
Ben was able to personally experience what's possible when conventional medicine is integrated with, and enhanced by, techniques such as Osteo Manipulation. Two weeks later his pain was gone and he was so impressed by the remarkable results that he was convinced there's a better way to treat patients.
This discovery put him on a new career path. After graduating from the University of Georgia in 1997, he attended and earned his Doctor of Osteopathic Medicine (D.O.) from the acclaimed Des Moines University School of Osteopathic Medicine.
In 2002, Ben came to Richmond, Virginia to further his training. His first year was with Chesterfield Family Practice participating in a rotating internship in Family Medicine. Then he completed a three-year residency in the prestigious Virginia Commonwealth University/ Medical College of Virginia's Department of Physical Medicine and Rehabilitation. In 2006, Dr. Seeman was awarded a select fellowship at VCU/MCV in interventional pain management. Following completion of the fellowship, he worked with Tuckahoe Orthopedic Group, in Richmond, VA.
Ben opened his own practice in 2008 to pursue his vision of integrative pain care to treat patients through a combination of traditional and alternative therapies.
Ben is board-certified in Physical Medicine & Rehabilitation through the American Board of Physical Medicine & Rehabilitation, having also completed a fellowship in Interventional Pain Management.
He is an active member of many professional societies, including the International Spine Intervention Society, the North American Spine Society, and the American Academy of Physical Medicine and Rehabilitation. He has been recognized a Top Doctor for Pain Management by Richmond Magazine almost every year since he started practice.
Heather N. Brown, M.S.Ed., PA-C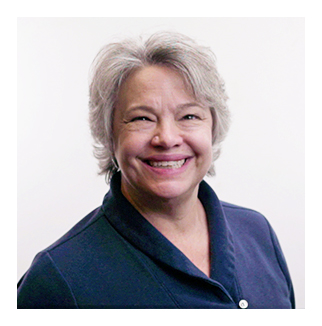 Heather joined Integrative Pain Specialists in 2021
DEGREES
Bachelor of Arts, Sports Medicine, St. Andrew's Presbyterian College, 1993
Masters Degree in Education, Athletic Training, Old Dominion University, 1995
Certificate, Physician Assistant Program, Wake Forest University Medical School, 2001

After serving as the Head Athletic Trainer for Hampton University's Division I-AA athletic programs and later as the Sports Medicine Program Coordinator for Guilford College, Heather attended Wake Forest University Physician Assistant Program.  Following graduation, Heather returned home to Virginia where she worked in Orthopedics for over 14 years – with 11 of those years focused on spine surgery.  In recent years, she has worked with a variety of patients with acute and chronic pain issues related to all types of musculoskeletal, spine and other chronic pain conditions implementing multimodal treatment plans in an outpatient setting.
Throughout her 20+ years of medical experience, Heather has developed a passion for educating patients about their medical conditions and the range of treatment options; together, she and her patients tailor a plan that best meets improvement goals which improve the quality of patient's lives.
Heather remains a lifelong learner as an active member of the American Academy of Physician Associates and Virginia Association of Physician Assistants.